2017 Italy Marmomacc Stone Fair
2022-09-01 11:09
On September 27, marmomacc-italy verona stone fair held in the grand opening of verona international exhibition center.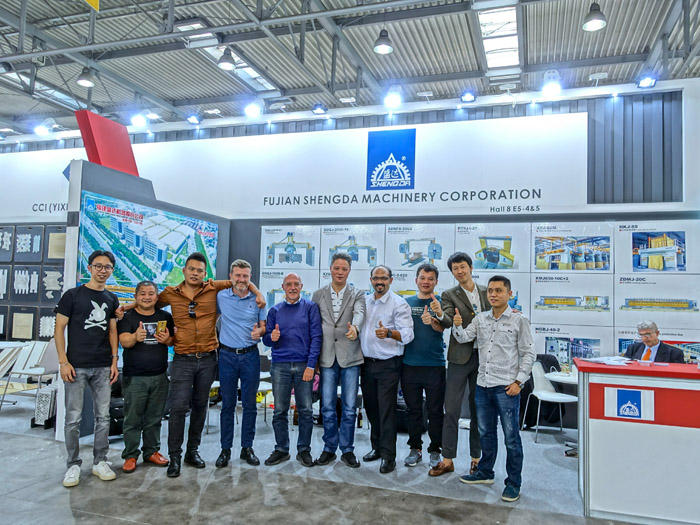 The exhibition, stone material wisdom of whole industry chain machinery manufacturers - sheng da machine again at verona international stone exhibition, personally led by chairman yong-ding su sheng da machine, attracts a lot of European customers, who were consulting sheng da machine hot product performance, the new product development situation, understand the product price, site traffic stream line, very busy.


Back at the past, Sheng da machine has been one of the best stone machinery on the international stage.In 1998, sheng led by a group of export of machinery and equipment manufacturers;So far, shengda products are sold to more than 80 countries in the world, such as Italy, Turkey, etc;At the same time set up shop of Beijing, Shanghai and other 36 sales.Shengda mountain chop stone cutting machine, marketing world.And in the future, in the strategic planning of "made in China 2025", cheng da machine will guide stone machinery processing industry through continuous innovation, power transform and upgrade manufacturing in China.On the international stage, sheng da machine with Italy, Germany and other machinery and equipment industry power line, to promote the development of the world stone and machinery and equipment industry.
Get the latest price? We'll respond as soon as possible(within 12 hours)